Kieran Trippier has revealed watching his World Cup semi-final strike on loop gave him the confidence to share free-kick duties with Tottenham team-mate Christian Eriksen.
Trippier was a standout performer during England's memorable summer exploits, capping a handful of bright performances with consistently excellent set-piece delivery.
His tournament peaked with the superb free-kick which gave Gareth Southgate's side an early lead in their semi-final against Croatia, who came back to win the game 2-1 in extra-time.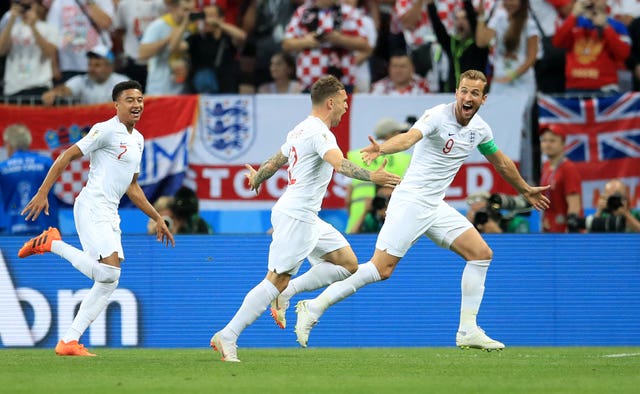 The moment the ball hit the net in at the Luzhniki Stadium, Trippier became just the third man to score for England in a World Cup semi-final, following Sir Bobby Charlton and Gary Lineker, and the buzz has barely worn off.
"I'm not going to lie to you, I've watched it back about 100 times," said the 27-year-old on his return to training at St George's Park.
"Obviously I enjoyed that moment. Even now it still hurts that we got beat but I have watched it back a lot.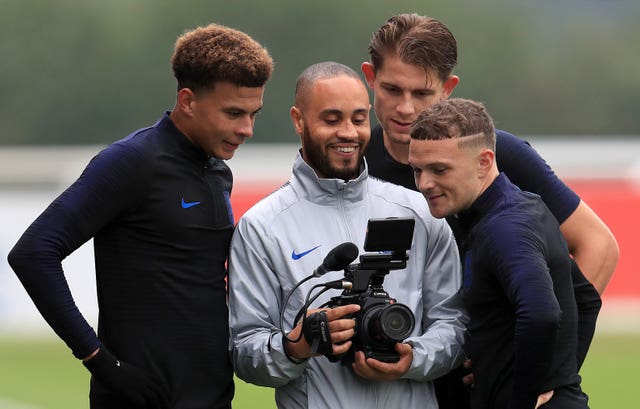 "I've looked back at a couple of the games, not just the Croatia one. Obviously it was frustrating to get knocked out in the semi-final but we're proud of ourselves as a team and how far we came in the World Cup."
Trippier's dead-ball skills flew under the radar for a long time at Spurs, where Eriksen has built a well-earned reputation as one of the best in the business.
The Dane was quick to acknowledge's his colleague's skills when they linked back up at Enfield and even deferred to Trippier when a chance arose against Fulham last month. Just as he had in Moscow, the former Burnley man finished with style.
"To be fair to Christian we had a bit of banter about free-kicks and stuff as soon as we walked in (for pre-season training)," he said.
"In the last few games we've been sharing them out a little bit because of the opposition and which delivery can hurt them the most.
"It's all about the confidence at the time. Everyone knows how good Christian is at set plays and delivering a ball but against Fulham I just felt confident, first game back, and I said to him 'do you mind if I take this one?'. He said 'no problem' – and I managed to score it."
Trippier's star may have risen considerably in Russia, but he refuses to consider himself an automatic pick for Saturday's Nations League opener against Spain at Wembley.
Kyle Walker remains a serious rival should Southgate end the experiment of deploying him in a back three, while Joe Gomez's fine start to the season with Liverpool means there is another right-sided defender entering the fray.
"I'm just delighted that I'm even here. It's the manager's decision at the end of the day. If I play or don't play, that's totally up the manager," said the former Burnley man.
"If I don't play I'll be supporting the team and be ready if I'm called upon. You've always got to impress for your club, to get called up in the first place. You've got to keep impressing in training and working hard to impress the manager and show him you should be starting."