Grammy-award winning German pop star Kim Petras has surprise-released her previously shelved and partially leaked debut album Problematique.
Across 10 tracks inspired by French house music released on Monday, Petras makes a bold reclamation of her artistic autonomy and the album includes All She Wants, which features Stars Are Blind singer Paris Hilton.
"It was shocking when I found out part of the album leaked — at the time — that it wasn't ever going to come out, especially as I poured so much of myself into it," Petras said in a statement to The Associated Press.
"I was heartbroken but, at the same time, it was really exciting to see my fans listening to the tracks and loving them.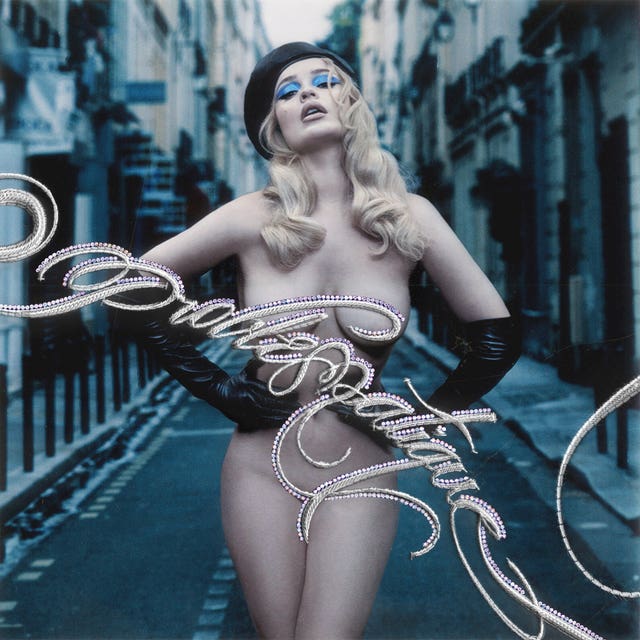 "Now that I'm able to put them out, it's just so freeing to have more music that I love out in the world and officially share them in a way that all my fans can hear them."
Hilton said: "Recording All She Wants at Kim's house was so much fun. The song is all about being unapologetically fabulous, a sentiment both Kim and I live by."
In 2021 Petras signed with major label Republic Records and announced the album — then scheduled to be her full-length debut — but it was eventually scrapped and leaked.
It was a disappointing turn of events for Petras and her fans, who had long awaited her first album. It was not until June that she released what would become her actual debut, the Eurodance-pop Feed The Beast.
That arrived 15 years after the launch of her career and followed a few history-making events. This year, Petras became the first openly trans artist to win in a major category at the Grammy Awards for her collaboration with Sam Smith, Unholy, in the best pop duo/group performance category.
The same song, re-released as a bonus track on Feed The Beast, went to number one on the Billboard Hot 100, making her the first trans artist to occupy the top spot.
"I don't ever want to be predictable or repeat myself, and it reminds me of when I was an independent artist and able to put things out on my own schedule and keep people guessing," Petras said. "I just hope everyone loves the new music as much as I do."
The album was released due to fan demand and in advance of her Feed The Beast world tour, which begins on September 27 in Austin, Texas, and concludes in Milan on March 5.
"When I was thinking of opening night, it popped into my head that I wanted to add some of the songs from Problematique on the set list. My Feed The Beast tour is about all these different sides of me — from my Clarity project, to my Slut Pop EP, and my Turn Off The Light mixtape — so why not include Problematique if people are already somewhat familiar with it?
"And then I thought, why not just release the album," she said.